The Bacolod Blockchain Initiative (B2CI) successfully conducted its first workshop: the Bacolod Blockchain Workshop. The workshop was organized by the working partnership of HYBrain Development Corporation (HYBrain), DynaQuest Technologies Services (DynaQuest), and with the special participation of the Bacolod-Negros Occidental Federation for Information and Communications Technology (BNeFIT). The event was held on May 24, 2018 at the New Activity Hall of Carlos Hilado Memorial State College Alijis Campus Bacolod.
In order to fast track the development of Blockchain's disruptive and yet innovative effect that will transform businesses and local government, B2CI focused on the knowledge building for the event participants about Blockchain's revolutionary effects across a number of industries. This was done based on a number of presentations:
Blockchain Overview by Chris Thompson, Blockchain Adviser
Smart Contracts Overview by Daniel Adams, Blockchain Adviser
Blockchain in Healthcare: MEDTRIX EHR by Randy Knutson, DynaQuest CEO
Blockchain in Education: Blockchain Curriculum by Randy Knutson, DynaQuest CEO
To complement the knowledge building, the B2CI organizers prepared a number of learning materials that were distributed in advance in order to further refine and distill knowledge about the workshop's agenda on health care and educational integration to university curriculums.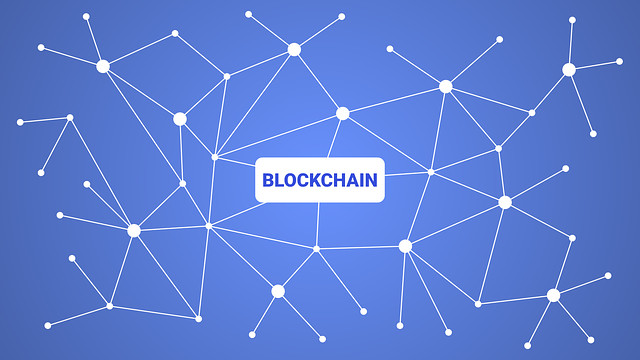 Presentation #1: Blockchain Overview by Chris Thompson, Blockchain Adviser
To open the presentation, Chris Thompson, B2CI's Blockchain adviser re-introduced Blockchain's definition and its real life applications: How does Blockchain affect voting in the future? How would I know that the money I donated will really go to the originally intended benefactors? Lastly, if I hire someone, is there a centralized reference about his or her credentials in terms of skill and certifications?
All questions were answered as Chris presented Blockchain's accelerated use-cases across voting, money remittance and future Human Resource management through the built-in mechanisms within Blockchain that guarantee operational transparency, trust-based programming and peer to peer enabled asset trading.
Chris stated that Blockchain is built on the proponents of trust by eliminating the notion of whether it can be trusted: "So in a sense, you eliminate the trust factor and in return you get trusted facts," said Chris.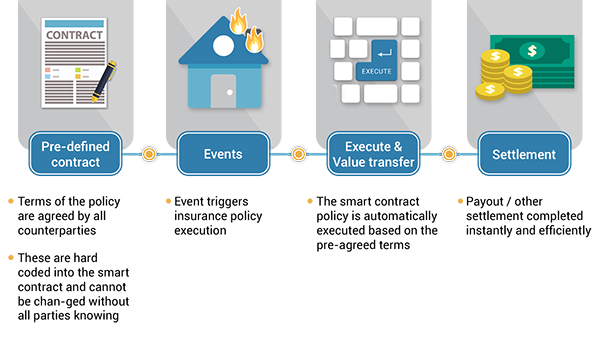 Presentation #2: Smart Contracts Overview by Daniel Adams, Blockchain Adviser
One of Blockchain's biggest innovation draw is how it redefines contracts or agreements between two parties. Today, in the age of computers and instant information processing, agreed contracts are still executed on paper, recorded in computer database and it is costly to enact when its maturity or clauses trigger is validity.
With Blockchain, the concept of Smart Contracts was introduced and it is innovative as it allows self-executing agreements when the time calls for it. "Smart contracts are contracts written in code, which the creator(s) upload to the blockchain. Any time one of those contracts is executed, every node on the network runs it, uploaded to the blockchain; thus, it is stored in the public ledger, theoretically tamper-proof," said Blockchain Adviser Daniel Adams, in presenting the ability of Smart Contracts.
To further highlight how Smart Contracts will change the process of standardized agreements, Daniel highlighted a simple use case: A US-based investor is buying a property in Asia for example.
In the old process:
Buyers need to first convert the US dollar into local currency before they can pay to buy real estate, and then sign a series of documents after the completion of the transaction.
In the new process under Smart Contracts:
Buyers hold "dollar" ownership smart contracts, while sellers hold "smart house ownership" contracts in Asia. Through the ether stock market, both sides can write a third smart contract binding exchange of the above two contracts, save time and save more than traditional channels.
"Smart contracts eliminates the use of "expensive"/ "time consuming" mediators to facilitate agreements," said Daniel Adams about how Smart Contracts could eliminate third party processors.
Presentation #3: Blockchain in Healthcare: MEDTRIX EHR by Randy Knutson, DynaQuest CEO
One of the major goals of B2CI is to develop a Blockchain enabled system that will greatly boost the efficiency of local government hospitals and small independent hospitals. In developing a Blockchain solution for Electronic Health Records (EHR), DynaQuest CEO Randy Knutson highlighted the real life benefits of Blockchain enabled solutions in healthcare and hospitals. Then Randy made a number of valid cases about the problems or challenges facing local hospitals in the Philippines, from the lack of funding to implement an EHR administration system towards the need to innovate with an agile process to deliver better health outcomes for the still growing patient population.
"Enter MEDTRIX, an EHR enabled Blockchain solution that aims to deliver the optimal processing capabilities of Blockchain into the local health sector," said Randy Knutson as he demonstrated an upcoming proof of concept diagram about what is in store for doctors, hospitals and patients under MEDTRIX.
Going over the timeline, the DynaQuest team has been working on a developmental roadmap that serves as a project timeline for MEDTRIX. "Our focus is now on designing and engineering the architecture in order to fast track its development," said Randy Knutson.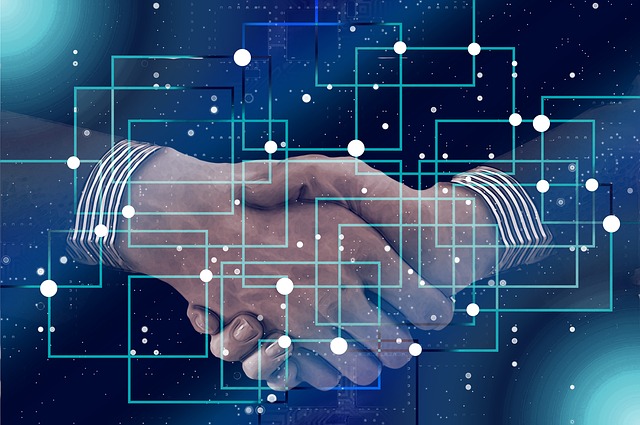 Presentation #4: Blockchain in Education: Blockchain Curriculum by Randy Knutson, DynaQuest CEO
For more than two decades, the Philippines has enjoyed tremendous economic benefits from the Business Process Outsourcing (BPO) industry as the country is hailed as among the world's top destinations when it comes to BPO and Shared Services. However, with the rapid advancement of Artificial Intelligence (AI), the sustainability of the BPO industry's economic contribution is in question. Without action from the ICT sector, the country can stand to lose a lot of jobs due to the lack of innovation within its skilled workers.
With Blockchain's disruptive presence, businesses and commerce is being changed as we know it. While others see a negative impact of Blockchain within the BPO sector, the B2CI group sees it as an opportunity for the Philippine ICT industry. "Our goal with Blockchain education is to introduce and upskill students, future IT graduates and IT professionals with the necessary skills to succeed in the Blockchain enabled business world," said Randy Knutson.
During the presentation, DynaQuest President Randy Knutson gave a number of examples based on Blockchain enabled education that are currently available worldwide. "From short courses, to online courses and full-track curriculums, there is a growing demand for Blockchain certified individuals," said Randy Knutson.
In helping the city of Bacolod in becoming a Blockchain hub and later improving the country's Blockchain status as a global leader, DynaQuest and the B2CI group unveiled a Blockchain University integration timeline. The timeline consist of a number of activities such as Hackathons, pilot classes and the continued refinement of the Blockchain curriculum based on a number of partner institution scenarios:
Blockchain Education curriculum for local Universities
Blockchain courses under TESDA
Blockchain Online classes
"It is high time that we have to embrace the fact that Blockchain is the future technology on software development. There is more to it than Cryptocurrency, what we have to do is to prepare our academic institutions to prepare the manpower pool for it," said John Dave Dueñas, the president of BNeFIT and Co-founder of HYBrain.
Breakout Sessions in Blockchain Healthcare and Education
The B2CI team believes that a collective initiative starts with a good level of engagement from its participants – whether they are the speakers or the audience. With this in mind, the workshop has set a Breakout Session based on two sessions:
Breakout Session #1 Blockchain in Healthcare
Breakout Session #2: Blockchain in Education
But first, what are Breakout Sessions? Breakout Sessions are short brainstorm sessions where a small group of attendees, drawn from a large conference or convention, discusses specific issues or aspects of a given subject in order to come up a number of ideas that are categorized  based on:
Conclusions
Generalizations
Solutions
Potential Problems
Important Questions Raised
From the Breakout Sessions involving healthcare and education, it was a productive session based on the eagerness of the participants and their contributions – ranging from questions, suggestions and referrals that was all collated by keeping in mind the bigger picture, which is the development roadmaps for MEDTRIX and Blockchain curriculums for local universities.
Goal of the Bacolod Blockchain Initiative (B2CI)
The city of Bacolod is one of the country's most recognizable BPO hubs. With a strong pledge for the continued development of infrastructure and the leadership of BNeFIT, the influx of new BPO companies in the region has been increasing over the years. With the disruption of Blockchain and the need to innovate with the changing climate of IT-oriented businesses, the Bacolod Blockchain Initiative's goal is to make Bacolod and the Philippines a leader in Blockchain technology.
"We are willing to be the catalyst of entry of knowledge in Blockchain technology by facilitating trainers, training and continuous meet-ups; we want to make Bacolod City as one of the top locations for Blockchain-driven companies," said Jocelle Batapa-Sigue, executive director of BNeFIT.
Moving forward into the future, the digital transformation of Bacolod and its adoption for Blockchain technology is a long-term process and won't happen overnight. "We are committed for long term in the development of Blockchain within the region," said DynaQuest CEO Randy Knutson. "From the feedback we had based on our workshop, we are already preparing the deployment of MEDTRIX and Blockchain education within the near future."
The Bacolod Blockchain workshop is the first step towards the region's journey into the Blockchain world. With a strong partnerships and a number of upcoming activities to accelerate the process, B2CI will be expanding its membership and activities within the near future in order to realize its goals of Bacolod becoming a Blockchain hub.
DynaQuest Technology Services Inc.

19/F Uptown Place Tower 2 11th Drive
Uptown Bonifacio 1630 Taguig City
+63 2 2241862
+63 2 403 1495
info@dqtsi.com